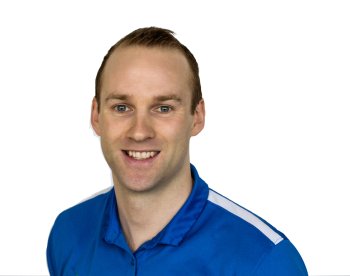 Mick Fanning
Clinic Director and Principial Physio
Bsc, MSc, MISCP
About Mick
Having grown up as active, sporty child, Mick spent many hours being the patient at his local physio clinic. The upside was that it helped him choose his career!!The Monasterboice native graduated from Keele University in the Uk in 2008 with a BSc in Physiotherapy.
Here he gained valuable experience in all aspects of physiotherapy ranging from musculoskeletal inpatients and outpatients, neurological rehabilitation, care of the elderly, post operative hip and knee care, and sports injuries within the NHS.Upon returning home, Mick entered into the private practice and sports injury industry, where his true passion lies.
To further develop his skills he gained international experience with a year spent in Australia and the USA. With these countries to the forefront with physiotherapy research and development it allowed Mick to hone his skills particularly in the area of the knee, ankle, hamstring and lower back.Mick then established his own clinic Physio Performance in Drogheda in 2013.Mick then went on to complete his Masters in Sports Physiotherapy in UCD in 2015. This further enhanced his skills and has allowed him to keep up-to-date with all the latest research and treatments. It allows him to work at an elite international level.
Mick is involved with local GAA, soccer and rugby clubs throughout the county. He is the current Louth minor and U21 physio and has also worked at the prestigious international underage soccer tournament the MILK Cup. He is also the head physio for Dundalk Institute of Technology Sports Department.
Outside of physiotherapy Mick is an accomplished athlete. He has represented Louth GAA at all ages and established himself a permanent fixture on the Louth senior football team for the past 10 years.He appreciates the difficulties encountered by patients presenting with injuries. He believes he can draw on his own experiences as an athlete and his own experience of injury to both prevent and treat these types of injuries.
Physio Performance has seen great success since it opened in 2013. Mick has taken a keen role in the business side of the clinic and remains focused on upholding the high standards that patients have come to expect from Physio Performance.
Interview with Mick
How long have you been working at Physio Performance?
I set-up Physio Performance in 2013 and have really enjoyed the task of growing the clinic immensely.
Why did you become a physio?
I was always mad into sports as a child and I remember when I was very young, I hurt my leg before a schools final and my Dad bringing me to a see a local Physio. It sort of stuck with me as a cool job since then. My older sister Edel is also a physio so maybe it just runs in the family!!!
What's the best thing about your job?
I really do the love that I get to help and meet new people on a daily basis. I love promoting the benefits of the health and fitness. I love encouraging people to help themselves and overcome their own injuries.
What would be your tips for avoiding injury?
Be PROACTIVE instead of REACTIVE, what are you doing to help your body on a daily basis? Are you exercising? What is your diet, sleep and lifestyle like? Simple changes done consistently can make a massive difference.
What are interests/hobbies outside of work?
Anything that revolves around sport and exercise!!! Going the Gym, GAA, Rugby, Soccer and Horse Racing you name it!! I also enjoy reading and aim to read a new book every month.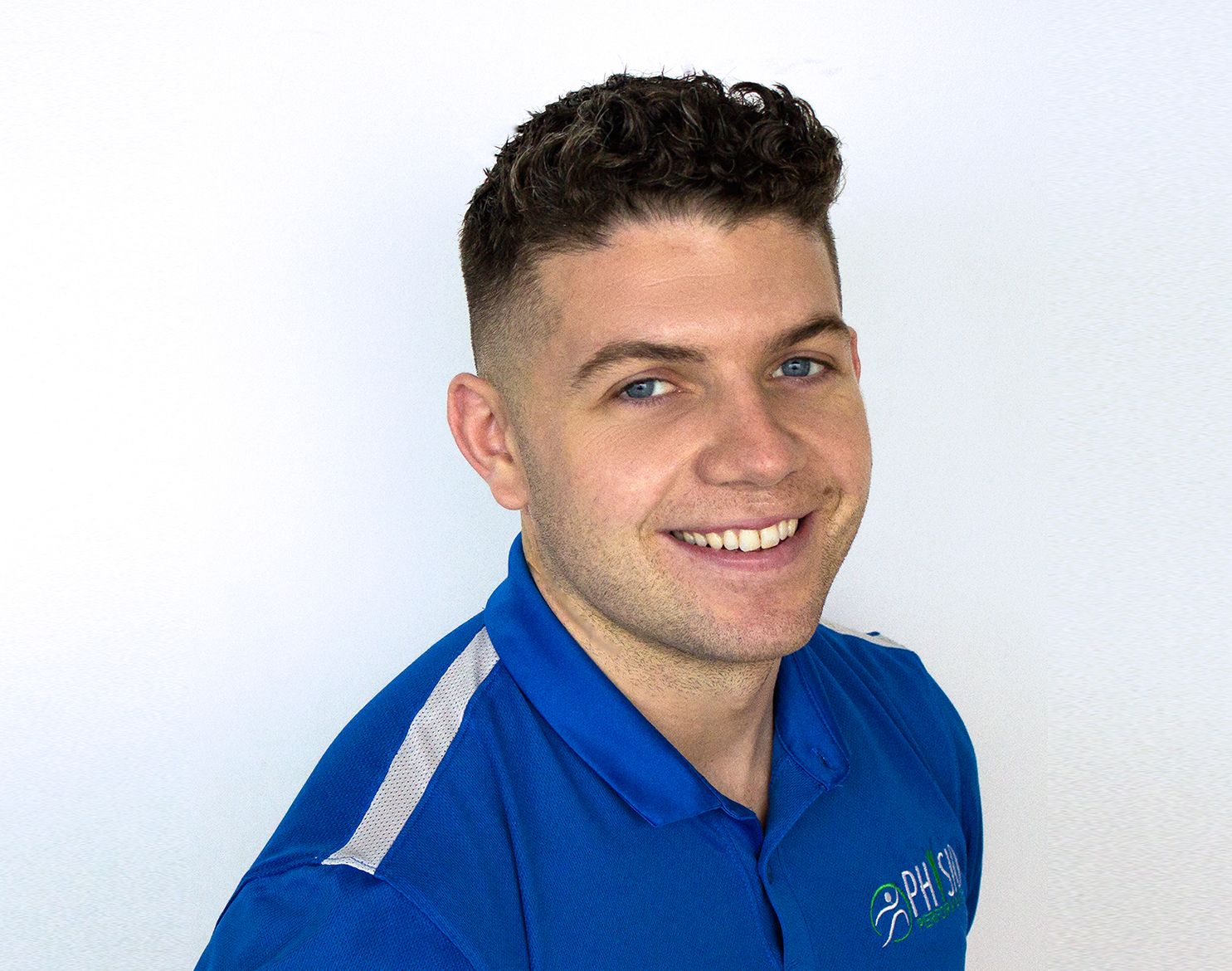 Robbie Smyth
Bsc, MISCP
Senior Physiotherapist
About Robbie
Robbie graduated from Teesside University with an Honours in Physiotherapy in 2015.He also has a Higher Certificate in Physiology and Health Science form the Institute of Technology Carlow.
Robbie began his career working in the NHS at James Cook University Hospital where he completed rotations on community, musckuloskeletal outpatient's, orthopaedics and ICU.
Outside of the NHS Robbie has also worked for various Professional Sports Teams. His work has involved supporting International level Athletes at Teesside University. He has also worked for Middlesbrough FC and Hartlepool FC acting as lead academy physiotherapist.
He is an international recognised Dry Needling therapist and is a fully qualified Stott Pilates instructor.
Interview with Robbie
How long have you been working at Physio Performance?
I have been working here at Physio Performance since 2016 after returning home to Ireland from working abroad.
Why did you become a physio?
As far back as I can remember I have always wanted to be a Physiotherapist. I have always had an interest in health and wellbeing along with a keen interest in sport. In my job I am lucky enough to combine these two to help people which is really rewarding.
What's the best thing about your job?
The best thing about my job is being able to help people who are in pain or discomfort. Seeing the positive affect which your work can have on someone else is the most rewarding part whilst also being able to do something which I am passionate about.
What would be your tips for avoiding injury?
To move often and move well. We are designed to move, not to sit at desks or on the couch. Make sure to incorporate mobility and flexibility work into your exercise routine to avoid poor movement patterns which often leads to injury.
What are interests/hobbies outside of work?
I enjoy all forms of sport and exercise including GAA, running, gym, yoga and Pilates.
I also enjoy playing the guitar and singing.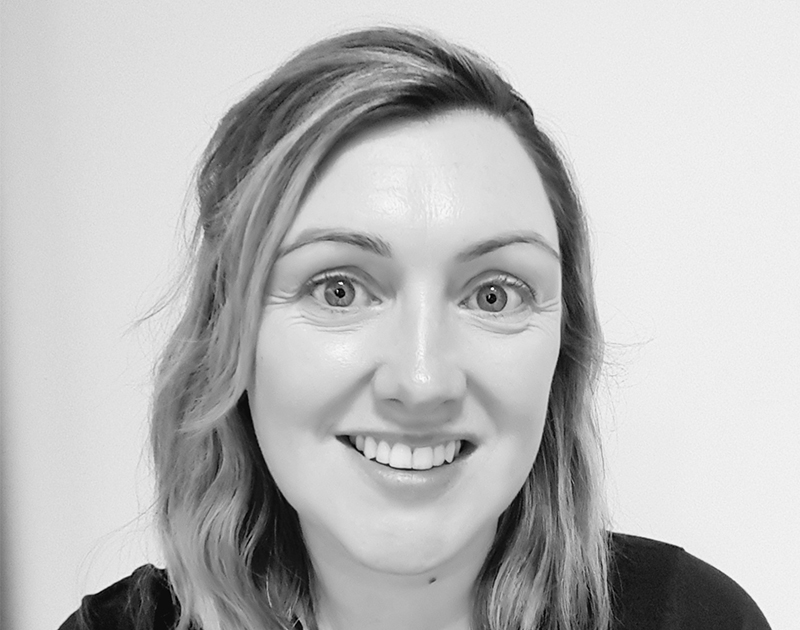 Audrey
Bsc, MSc, MISCP
Pelvic Health Specialist
ABOUT AUDREY
Audrey graduated from the University of Limerick with a BSc (Hons) in Sports and Exercise Science before completing a MSc in Physiotherapy (Pre-Reg) at the Robert Gordon University in Aberdeen in 2007.
From there, she gained employment in the NHS in Scotland before returning to Ireland. She has gained a range of experience working in a variety of settings, in both public and private practice.
These include neuro-rehabilitation, care of the elderly, paediatrics, musculosketal inpatient and outpatients, with the most recent in the area of women's, men's and children's incontinence. She has developed a passion for treating musculoskeletal injuries, chronic pain and pelvic health physiotherapy. She uses evidence based exercise prescription, education, manual therapy, dry needling, and acupuncture as part of her treatment approach.
Audrey specialises in treating a range of conditions from bladder and bowel incontinence, pelvic organ prolapse, pelvic pain and pelvic floor dysfunction. She has completed advanced training in pelvic floor assessment, stress incontinence, over active bladder, pelvic organ prolapse and pessary prescription. Audrey is trained in physiotherapy led pilates and teaches both mat work and the reformer.
Audrey strives to enhance awareness about the women's health and how physiotherapy can contribute to improving long term symptoms that are endured by many. She encompasses an empathic and holistic approach to client treatment.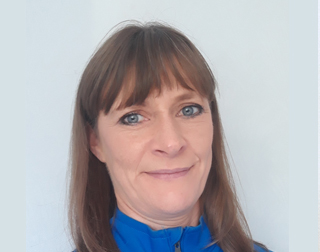 Audrey
Lead Receptionist
About Audrey
Audrey joined Physio Performance in 2018 having previously had years of experience at front desk service, payroll and accountancy roles.
She is passionate about excellent customer service and enjoys making connections with clients and strives to work beyond client expectations. You will always see her smiling and ready to make your visit a pleasant one. She enjoys being part of a team that helps clients reach their health and treatment goals. Audrey also enjoys keeping the clinic running smoothly and efficiently.
In Audrey's spare time you will always see her at the sideline of any Gaelic or Soccer pitch supporting her children's teams on. She also enjoys running/walking to keep fit and also loves spending time with her family.