Foot pain can limit your lifestyle in lots of ways & stop you doing the things you love most. Here at Physio Performance Drogheda, this is a very common issue that we see & treat each week.
Whether you're struggling with foot pain, ankle pain, plantar fasciitis, high/low arches, foot deformities, bunions, or another foot/ankle issue, orthotics provide the support your feet and ankles need, therefore helping to relieve pain & discomfort.
We use the latest Gaitscan Assessment Technology here at Physio Performance which allows our expert therapists to closely analyse your foot mechanics.
---
What are the Benefits of Custom Orthotics?
1. Provide Pain Relief & Support: Custom Orthotics cushion and support your feet where you need it most, relieving areas of pressure that can cause both chronic and acute pain. They can also provide pain relief for flat feet or high arches, heel pain/plantar fasciitis, arthritis pain, hammertoes, corns, bunions,  and calluses.  Sometimes you may not realize how much pain your feet and ankles are in until the pain goes away – like the foundation of a house, your     feet support the weight of everything above them.
2.Provide Superior Injury Protection: Because custom orthotics are tailor made to fit your feet specifically, they provide extra support, as well as a stable surface that protects the motion of your feet and legs. This extra protection changes the way your body moves, and absorbs more impact when you walk, run, or stand. It also minimizes the strain on your feet, and helps your body avoid over-extension, therefore protecting against potential injuries such as sprains, strains, fractures or inflammation. This is particularly important if you are an athlete or a runner.
3.Address Fallen Or High Arches: Fallen arches causes the ankle to fall toward the midline of the body, which makes you more susceptible to a knee injury. It also places more stress on the knees, hips, lower back, and feet. high arches. With high arches, your ankles lean outward, away from the midline of the body, again putting additional strain on the body. With both issues, custom orthotics can provide the level of support that your feet need in order to avoid excess stress on your body, therefore restoring and enhancing your body's natural movements.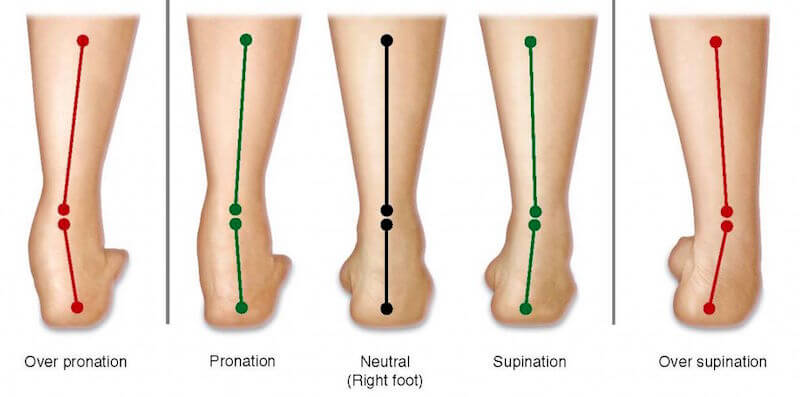 4.Correct Foot Abnormalities: Custom orthotics can also balance your feet & legs. A very common issue we see is patients having two feet or legs that don't have the same structure, & a set of custom orthotics is sometimes the ideal solution. As each orthotic is custom-made, it can be designed to cater to each foot. This results in greater uniformity, flexibility, and lowers the risk of injury caused by imbalance. This also improves the overall health of your knees, ankles, legs and back.
5.Improves Overall Health and Athletic Performance: With the right orthotics & foot support, you can challenge yourself more in the gym or training for the sports you love! When you can train in comfort, it is easier to stick to training schedules & routine, without the worry of potential injuries or chronic foot pain.
Custom Orthotics Can Change Your Life!
What are Prefabricated Orthotics?
Prefabricated orthotics (often called "Off-the-shelf orthotics" or "arch supports") are non-custom orthotics that provide gentle support to the arch of the foot and help spread weight more evenly along the bottom of the foot. They are not as supportive as custom orthotics, but they can work well for a lot of people. Prefabricated orthotics can be purchased from your local physio, retail stores, doctor or online.
There are many different types of off-the-shelf orthotics on the market. They are available in a wide range of shoe sizes, and high quality ones usually cost around €70- €90.
Are you looking to have a Gaitscan assessment on your feet?
We are here to help! Here at Physio Performance we provide both Custom Orthotics and Off-The-Shelf Orthotics to suit your specific needs!
Get in touch with us here in the clinic to arrange an initial appointment or for more information on our orthotics range.
---
The Physio Performance Way:
We are the specialists here in the Drogheda area dealing with foot pain & orthotics.
We can guide you right through the whole journey: From the initial assessment to a full recovery.
Next step: 
Want to get in touch with our team?
Looking for some advice?
We'd love to help!
You can contact us on 041-9877059 or at info@physioperformance.ie. You can also book an appointment online with us HERE.