One of the most common questions we get asked here at Physio Performance:
"What are the best shoes for running?"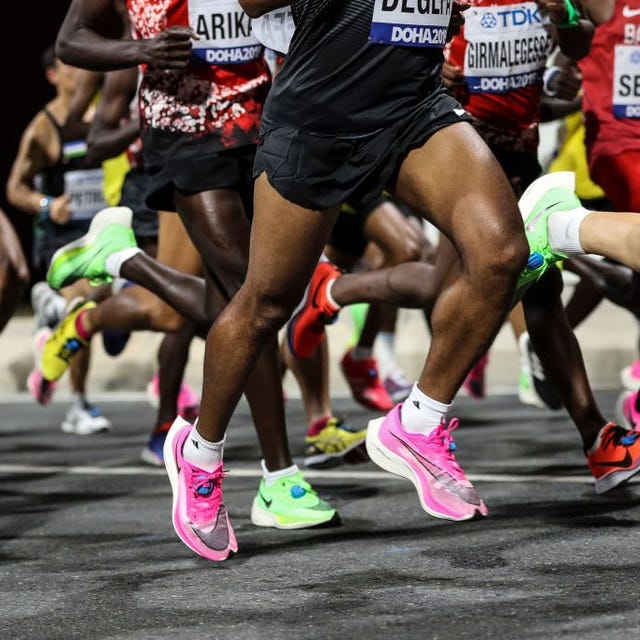 This is actually a great question that all runners – new and experienced – should ask. And unfortunately, there's no perfect answer. Finding the right running shoe is going to be something that's very personal to each and every runner.
Some people make the mistake of buying a shoe because they think it will improve their technique. If your goal is to improve your running, the first thing to do is focus on the mechanics. Shoes alone are not going to make you faster or drastically alter movement patterns.
There are a few things that you ought to keep in mind as you select the best pair of running shoes for yourself. First and foremost, determine what is your goal? What type of training will you be doing in them? Are you buying running shoes for speed work (intervals) or are you planning to run a marathon in them? The nature of your training will decide the style or purpose of your running shoes.
Nowadays it seems as if technology has evolved a lot when it comes to running shoes and you can easily break €150 on a pair of shoes, but is that necessary? We've seen shoes evolve from minimalist to cushioning and all the way back, full circle, with everything else in between.
A minimalist shoe seems to support running efficiently as the sole is generally thinner and the shoe lighter than a more cushioned shoe. If you look at professional runners, this is what you see most often. Most of us aren't professional runners though, and our form, when it comes to running, does not match that of the professionals.
Therefore, we end up with shoes with more cushioning that allow us to heel strike, which ends up being a major fault in running mechanics. This is not to say that all people that wear shoes with more cushion will heel strike. It is just something to make note of when trying out a minimalist versus cushioned running shoe.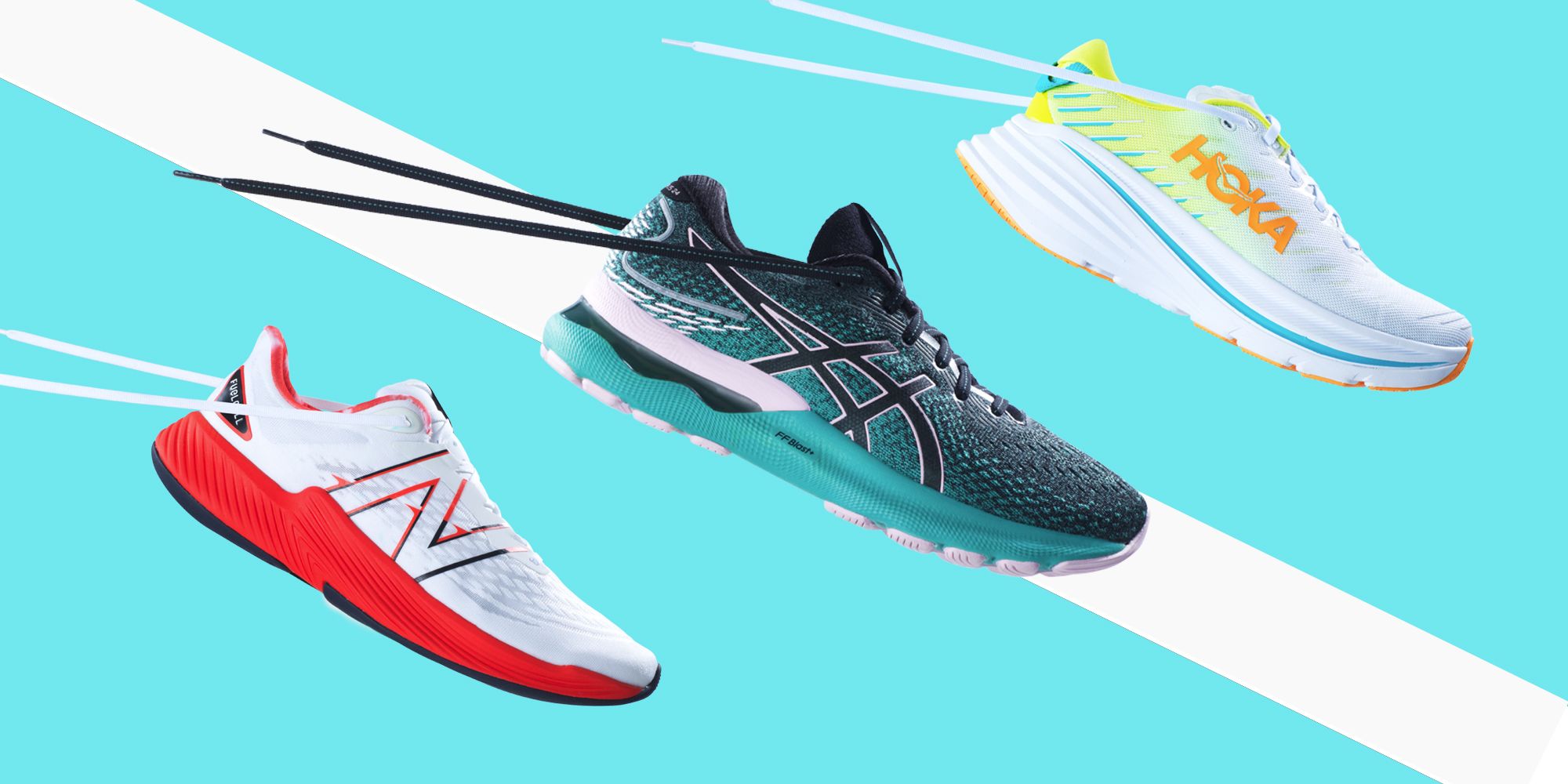 As mentioned earlier, you want to first determine what you are going to be using the shoes for: speed versus distance or possibly both. You might find that you prefer a different set of running shoes for the occasion.
I know generally speaking, a more cushioned shoe can suit people better for longer distances, whereas a minimalist shoe could be more suitably used for a shorter distance. Determine what the purpose of the shoe is for and then go from there.
Below we are going to discuss some of the various parts of a running shoe, and what to look out for when buying your next pair!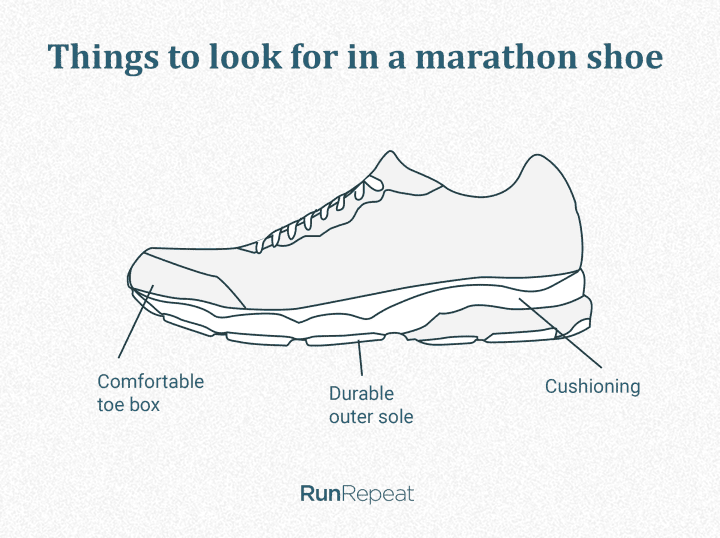 -Upper: should lay smooth wherever it touches, no bunching, binding or chaffing.
-Ankle Collar: holds the heel in place, should not be too loose as the foot will slip out. Should also not be too tight as it will squeeze the Achilles tendon and lead to blistering/pressure sores around the ankle.
-Heel Counter: cup layered inside the rearfoot of the shoe to cradle the heel, helping center the heel for stable landings and support. Look for a heel counter that allows comfortable motion.
-Toe Box: can sometimes be capped by a reinforced bumper to protect the toes from being stubbed. Look for a wide toe box with ample room for the toes to flex and spread. Ideally you should be able to comfortably wiggle each toe inside the shoe.
-Outsole: consider what surface you will be running on mostly. Look for materials that provide the required traction, and for a footprint shape that matches your foot, while also providing the desired level of stability.
-Midsole: to make the shoe bend like the foot, many shoes use grooves to allow the sole to flex, ensuring that this does not take away from the stability of the shoe. Pick a midsole that mirrors the shape of your foot, too narrow will constrict the arches' natural movement, while too wide will reduce stability.
Most important in your decision is going to be comfort. If you are comfortable in your running shoes then you are going to be more confident which likely will help you run faster.
Always aim to try your shoes on before wearing them, while this can be difficult if online shopping, physically putting a shoe on your foot will give you the best indication of how suitable and comfortable it is for you!
---
Are you training for a marathon?
From advice to strength training to deep tissue sports massage, Physio Performance is here to help you from the beginning of your journey to the finish line!
Next step: 
Want to get in touch with our team?
You can contact us on 041-9877059 or at info@physioperformance.ie. You can also book an appointment online with us HERE.