Top Tips for Running Your First 10k
With the 10k season in full swing we want to give you a couple of helpful tips to ensure that you run your best race.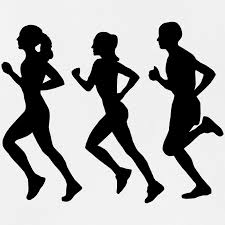 • Be prepared: Preparation for your 10 km should already be well underway 72 hours before the race. Avoid any last-minute panics by being prepared, so the only thing you need to think about that morning is the race your about to run. Pack your bag and have your meals prepped the night before leaving no room for error.
• Arrive early and give yourself plenty of time to prepare for the race. This gives you plenty of time to collect your race number, do your dynamic warm up and soak up the atmosphere.
• Dress for the occasion Wear the same clothes/runners which you have worn throughout your training preparation. Don't try anything new on the day, or you might suffer from chaffing, blisters, and so on. Make sure that whatever your wearing you have wore prior to the race to avoid problem's.
• Rest is essential in the 72 hours before a race to allow your body to recharge the batteries and perform at optimal level. However, we do promote active rest therefore if you have any tightness or niggles make sure to get on top of it well before the race. Try some gentle stretching after a hot bath. Foam-rolling is another excellent way to keep on top of tightness. If this doesn't work consider booking a sports massage online.
• Nutrition in the days leading up to race day is vital to avoid injury and ensure you have enough energy. Carb loading 36 -24 hours before will help give you the energy you need to perform at your best. On race day aim to eat at least 2 hours before the race to avoid feeling bloated and sluggish during the race. Also, make sure to refuel following the race to help with muscle soreness and aid recovery.
• Hydration in the days leading up to the race is vital. By drinking 2-3 litres a day in the week leading up to race day you will be adequately hydrated on the morning of the race. Following the race make sure to get plenty of fluids on board to replenish all those which you will have lost whilst running.
• Visualise how you're going to run the race and how you plan to attack it. You've done the training and the miles are in the leg's so go out there with a positive mind and enjoy it 🙂
If you find that you are struggling with any tightness or injuries following the race make sure to give us here at Physio Performance a call or book online for both pre and post-race massages and injury assessments.