Here at Physio Performance, strength training is something we promote daily. In our previous blog, we discussed the importance of a consistent training plan for marathon runners, and this week we are looking at strength training which is a key factor within your training plan.
Making time for strength training is an essential part of any marathon training plan. While lots of runners fear that strength training will make them big, bulky and ultimately hamper their running abilities, the reality is that proper strength training will do nothing but improve your performances in training and on race day. 
Strength training has 3 primary benefits for those training for the marathon:
It

reduces injury risk

through the strengthening of major muscle groups and connective tissues.
It

improves running speed

through increased power output and improved neuromuscular coordination.
It

benefits running economy

through increased intramuscular coordination, muscular endurance and stride efficiency.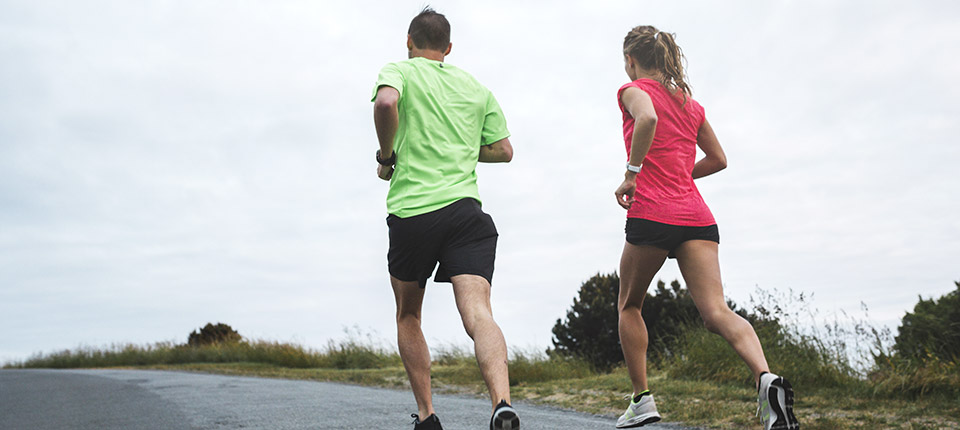 One study even showed that strength training can help to improve average running speed and V02max scores, as improved muscular endurance and power allows the muscles to achieve the same speed with less energy expenditure.
While most runners will associate strength training with heavy barbell lifts, Olympic lift variations and bilateral movements, strength training for runners may only involve light free weights, or even bodyweight exercises. Unilateral or single-leg exercises are most popular and most appropriate for strength training in runners.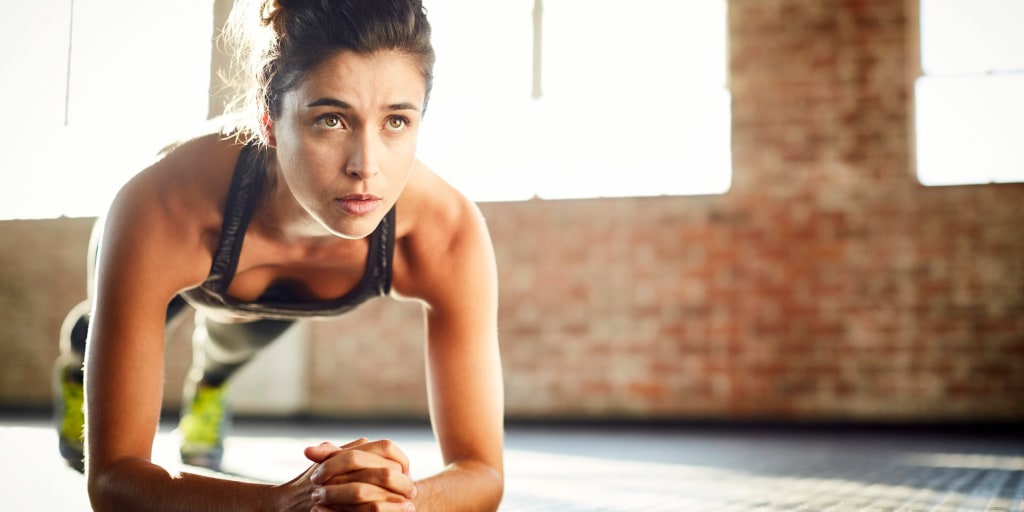 Lower body strength training for runners will consist of exercises targeting mostly the major muscle groups of the lower limb. The quadriceps, glutes, hamstring and calves can all be trained in a variety of ways, but most important is to pick your exercises and to be consistent with your strength training. There are no magic 'best' exercises for a muscle group, the best exercise is the one that you will perform on a consistent basis for an extended period of time.
In terms of fitting strength training into your marathon training plan, it is important to view the strength sessions as active recovery rather than additional load. As previously mentioned, excessive weights will not be used and the majority of exercises will involve single leg movements requiring only bodyweight.
Start light with total number of reps/sets to avoid any DOMS (Delayed Onset Muscle Soreness), and progress to additional external resistance (e.g bands, dumbbells, kettlebells) as strength levels progress throughout the training plan.
---
Are you training for a marathon?
From advice to strength training to deep tissue sports massage, Physio Performance is here to help you from start to finish!
Next step: 
Want to get in touch with our team?
You can contact us on 041-9877059 or at info@physioperformance.ie. You can also book an appointment online with us HERE.